Emergency Boiler Repair Edinburgh
Here at AJ Heating and Plumbing, we offer 24/7 emergency boiler repair Edinburgh services for all. No matter what time it is; if your boiler has broken down and you want it fixed; our team of heating engineers is here at your service. Serving you right away, is our duty.
AJ Heating and Plumbing is a well-established boiler repair and installation company, which stands out as one of the well-reputed and professional companies in Edinburgh. With incredibly wonderful years of experience, we have dedicated ourselves to bringing the most high quality services to our locals.
We also offer our boiler repair services in the towns nearby. You can rely on our team of experts at any time and we will be here to fix your boilers! With competitive prices and quick emergency boiler repair in Edinburgh; our services and quality are unbeatable.
Expert Emergency Boiler Repairs in Edinburgh
A boiler breakdown can be frustrating, especially during the winter season. Nobody wants it to create havoc, at an unwanted time. But, when it does, you have to act fast and it gets repaired. With us, there is nothing to worry about. We manage all types of emergency boiler repairs Edinburgh.
Our team of experts at AJ Heating and Plumbing, understand that a boiler breakdown can cause different troubles in a household. It is the last thing that anyone needs during winters. And as everyone has their own preferences, many families need warm water running during summers as well. Thus, having a properly functioning boiler all around the year is crucial.
As we understand the need of a functioning boiler, our team focuses on getting your boiler repaired and running in no time. Our clients are our first priority. As the most trusted emergency boiler repair Edinburgh services might be hard to find; we make sure that our team stays accessible 24/7. You don't have to feel lost at odd timings, wondering how your boiler will be fixed.  With us, your boiler will be back to producing hot water, in less than an hour.
Registered Team of Heating Engineers
To make sure that our services are always top notch in quality; we choose our team members with a lot of care. The difficulty of finding certified and qualified engineers for an emergency boiler repair in Edinburgh, can be a challenging task. This is why, we have made it easier for people to reach out to our team at AJ Heating and Plumbing.
Our heating engineers are not only highly qualified but are well-experienced and trained too. They excel in managing emergency boiler repairs in Edinburgh, exceptionally well.  Whether you want us to fix your residential boiler or you have an issue with your commercial building's heating system; our team is the master of all.
To ensure high quality outcomes, we further train our team members. This helps us in keeping our work standards intact and providing an outcome that matches our work ethics and company's reputation too. AJ Heating and Plumbing is your one stop shop to get all your boiler worries fixed!
No more Waiting for Hours
We understand that an emergency needs to be addressed right away. And thus, we act upon it accordingly too. AJ Heating and Plumbing provides quick emergency boiler repair in Edinburgh. Our team gets in touch with you and makes sure to reach your location within an hour or even less. We don't make our clients wait for hours. We act within minutes!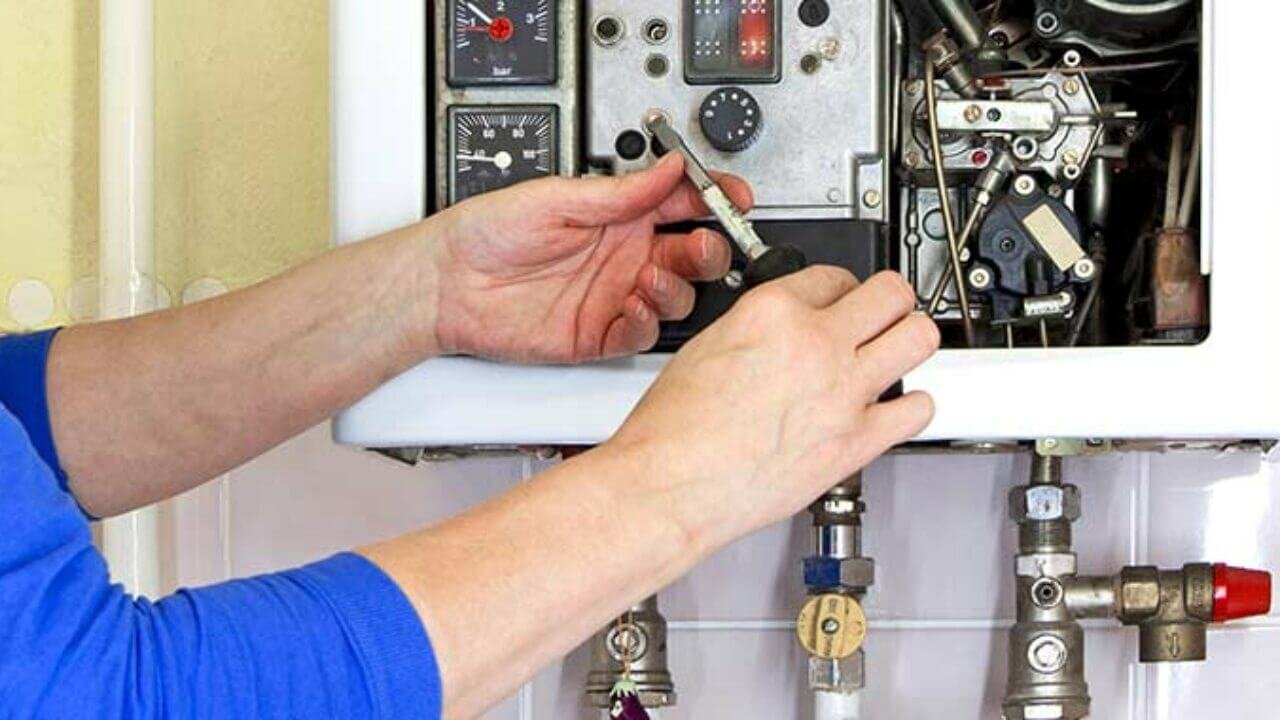 If you are looking for the best emergency boiler repair near me, then we are here for you. Get a free quote today for your boiler repair or installation. We have a non-obligatory quotation for all.
If you are on the lookout for professional emergency boiler repairs in Edinburgh, then look no further and contact us today. We will be happy to help you and get your boiler running in no time.